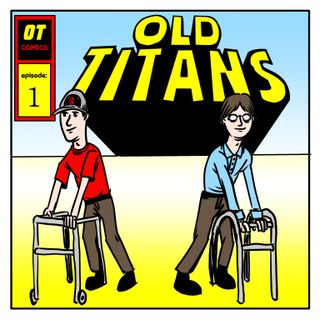 Old Titans
"Never too old to be a geek."

The Old Titans discuss everything geek, including Star Wars, DC Comics, Marvel Comics, TV, Movies, and the list goes on and on. We're just a couple of old geeks who enjoy talking and hope you enjoy listening. We don't always agree, but that's where the fun begins.

Join our discussion on Twitter @oldtitans or Facebook @oldtitanspodcast.